News

We will inform you of events and new information

About East Iburi Regional Brand Creation Council
Higashi Iburi, which consists of 1 city and 4 towns of Tomakomai, Shiraoi, Abira, Atsuma and Mkawa, has abundant local resources such as foodstuffs, products and natural environment, and is adjacent to the Sapporo area and New Chitose Airport. Therefore, it can be said that the region has high tourism potential.
This council aims to increase the brand power by transmitting local attractions in cooperation with one city and four towns, aiming to increase and revitalize the interchange population in the entire East Iburi region.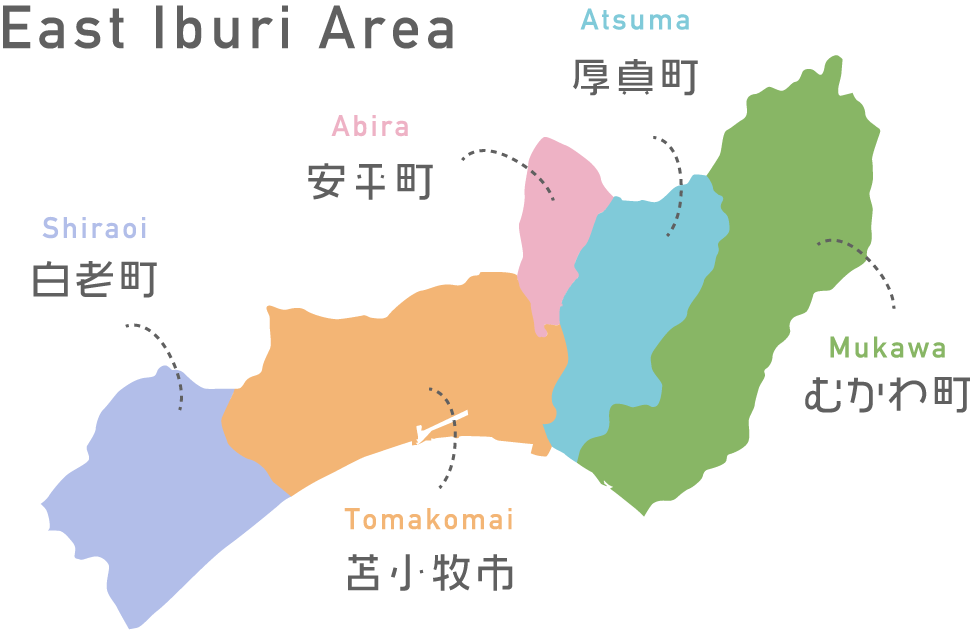 Introduction of municipalities
Very large Hokkaido. Please enjoy your trip to Hokkaido with a smooth and reasonable transportation plan.