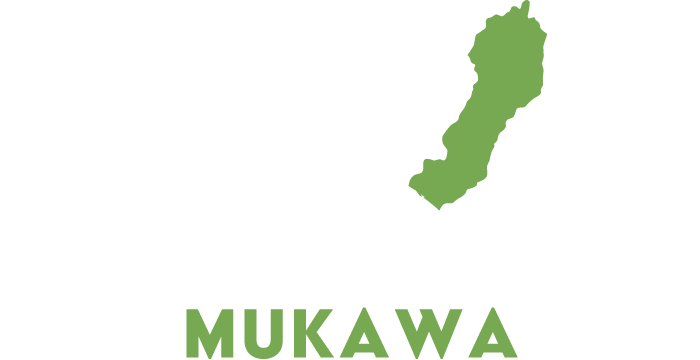 ---
The "Mukawa River," one of the few first-class rivers in Japan with high clarity, runs right through the center of town, feeding the ocean and forests that Mukawa is blessed with. It is such natural blessings that provide high quality foods for the town. The town of Mukawa is also home to "Mukawa-ryu," the largest full-body dinosaur skeleton comprised of fossils in Japan. It is a town rich with natural resources.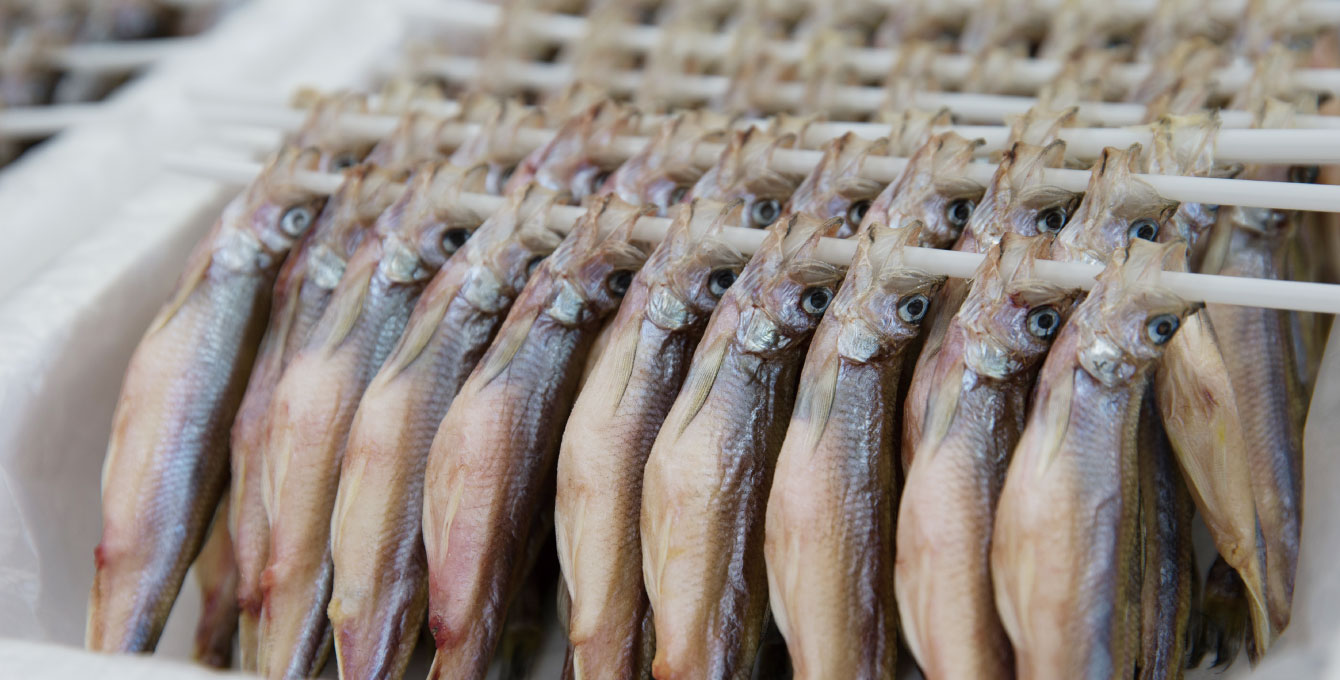 Shishamo smelt
Shishamo smelt that are caught in Mukawa are known as "Mukawa shishamo," and are a registered trademark of the area. Shishamo are a popular fall taste throughout Japan. However, they are also a very rare fish that are only found on the Pacific Coast of Hokkaido. In the fall, shishamo smelt airing in dryers outdoors can be seen all over the city, and is often the topic of local Hokkaido fall news. For this reason, they have become very well known throughout the entire nation. For a limited time during the season they can be enjoyed as sashimi or in sushi.
Seaberry

Seaberries (Sea buckthorn) are a superfood which contain high concentrations of over 200 varieties of nutrients, which makes them highly antioxidative, while Omega 7 fatty acids boosts cell regeneration.

Hobetsu Melons

Cultivation of melons began in Hobetsu when one man named Isamu Kobayashi who moved from Yubari to former Hobetsu town, succeeded in growing melons that had thicker meat and higher sugar content than that of Yubari King melons. This was the beginning of growing and shipping Hobetsu melons, which are full of aroma and have a high sugar content.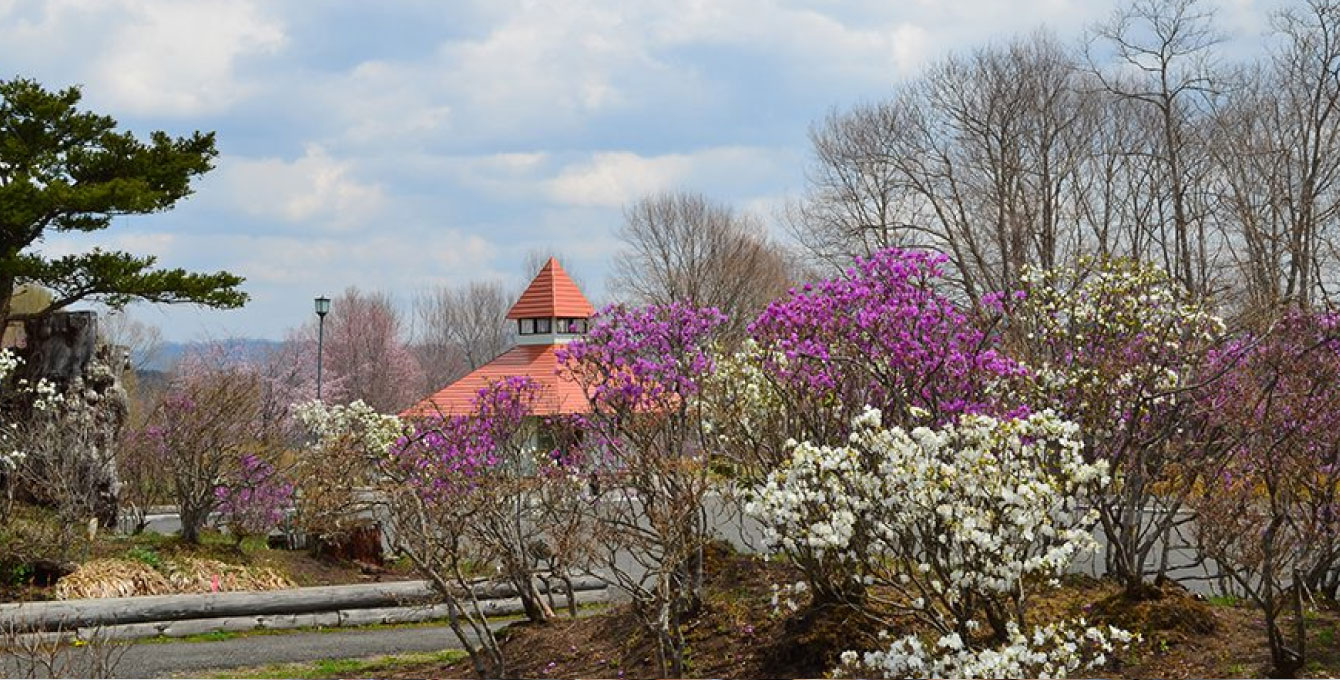 Hobetsu Domin-no-Mori
Domin-no-Mori in Hobetsu, Mukawa, is a favorite gathering place for locals and covers approximately 12 hectares of forested area with a 3 kilometer-long footpath, that allows visitors to enjoy nature year-round. Mukawa's rich nature and beautiful flowers can be enjoyed inside the park that has approximately 20 thousand azaleas and a cherry garden lined with cherry trees. There is also a smaller park in the corner of the forest where a statue of a large plesiosaur and ammonite stand.
Other Nature and Sports Activities
Hobetsu Dam

Route 274, otherwise known as "jukai road (road through a sea of trees)" exhibits gorgeous autumnal colors in the fall. There is a free parking area at Hobetsu Dam along the road, so visitors can stop and take time to admire the beautiful trees.

Tanpopo Park

Tanpopo Park sits on the riverside of Mukawa River. In spring the entire park becomes a blanket of dandelions announcing the arrival of spring.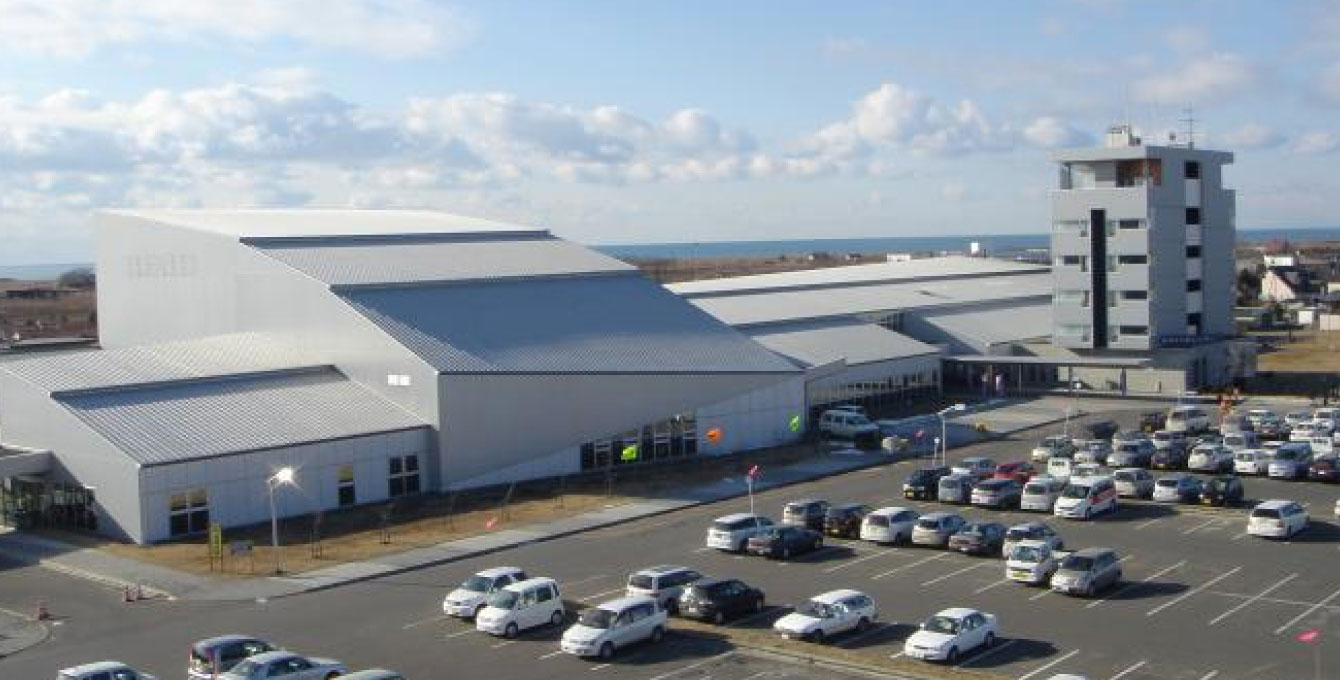 Roadside Station Mukawa Shiki-no-Yakata
An enormous silver building stands in the center of Mukawa town. This is Roadside Station Mukawa Shiki-no-Yakata. The building, which opened in 1997, is a multipurpose complex that houses a day-trip hot spring, medium-sized hall, heated pool (25 meters/6 courses), training room and library. The shower rooms are tiled in black and white tile, providing a more modern feel. The facility offers an opportunity for all to spend a healthy and luxurious day by working out in the training room or pool, and then relaxing in the hot springs afterward.
Mukawa Hobetsu Museum

In 1977, the fossils of a Hobetsu Araki Ryu, a type of a plesiosaur, were found in Hobetsu, which lead to the opening of the museum. A recreated model of the Hobetsu Arakiryu plesiosaur and a fossil of a mosasaurs as well as a recreated model of the dinosaur are on exhibit.

Jukai Hot Springs Hakua

Natural flowing hot springs bubble up from the Hakua (cretaceous period of the Mesozoic Era), feeding the hot tubs of this hot spring facility. Besides the indoor bath, there is an outdoor bathtub; the baths are built to look Japanese, and Western. The men's and women's bath changes daily. Visitors can enjoy soaking in the highly effective and relaxing sodium spring water.