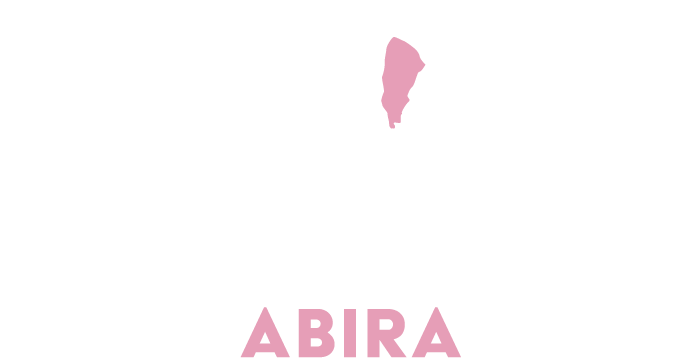 ---
One of the many areas in Japan that breed light breed horses, and the origin of a specialty cheese factory. Abira, also famous for Asahi Melons, is home to beautiful scenery such as vast fields of canola flowers that can be seen in early summer, and green pastures where thoroughbreds graze and play.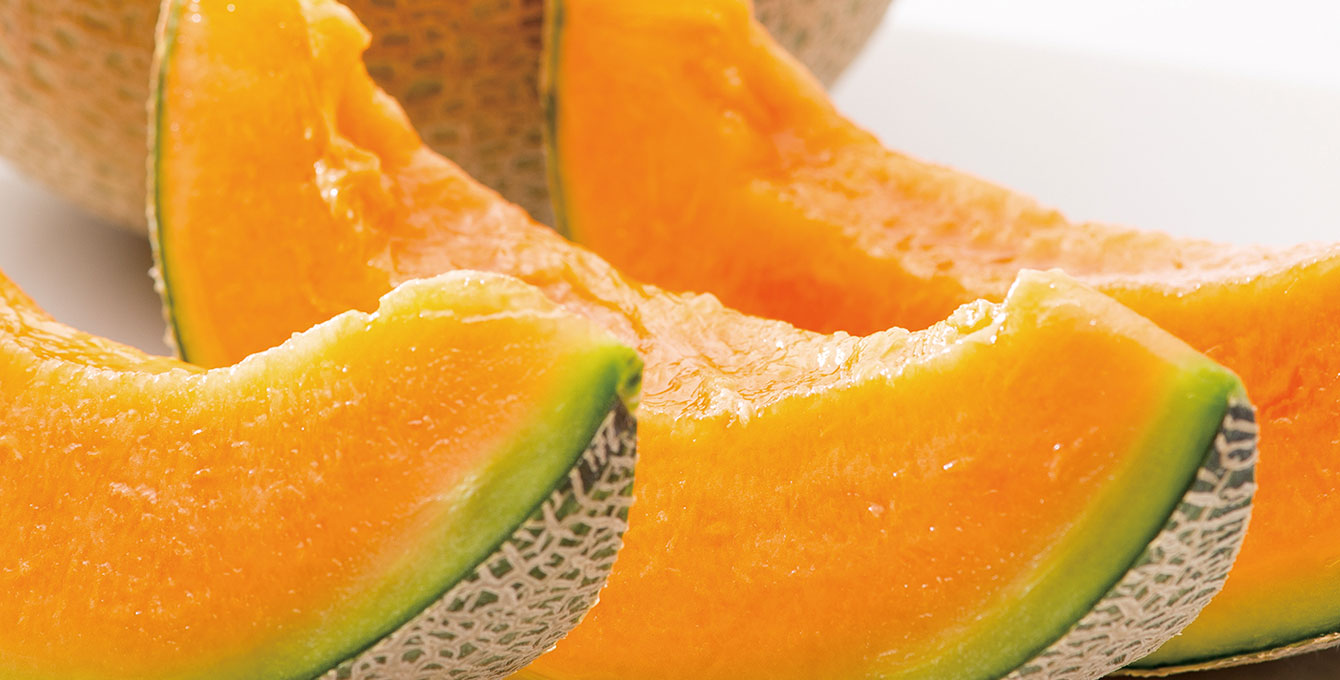 Asahi Melons
Asahi melons are high quality melons known for their sweet aroma and high sugar content, and juicy thick meat. Ideal land conditions, organic fertilizers , and utilization of the drastic difference in temperature which is carefully managed, all contribute to the production of delicious, sweet melons.
Cheese

Cheeses made in Abira, where cheese factories in Hokkaido originated, are made with the town's fresh milk and with mastered skills, and have an exquisite taste. We hope you will enjoy the aroma of Abira's vast nature.

Sobatetsu

Home-grown, home-cultivated, and home-ground buckwheat flour makes chewy noodles that have great texture, aroma and flavor. Soba sauce is carefully made with select soy sauce and bonito flakes.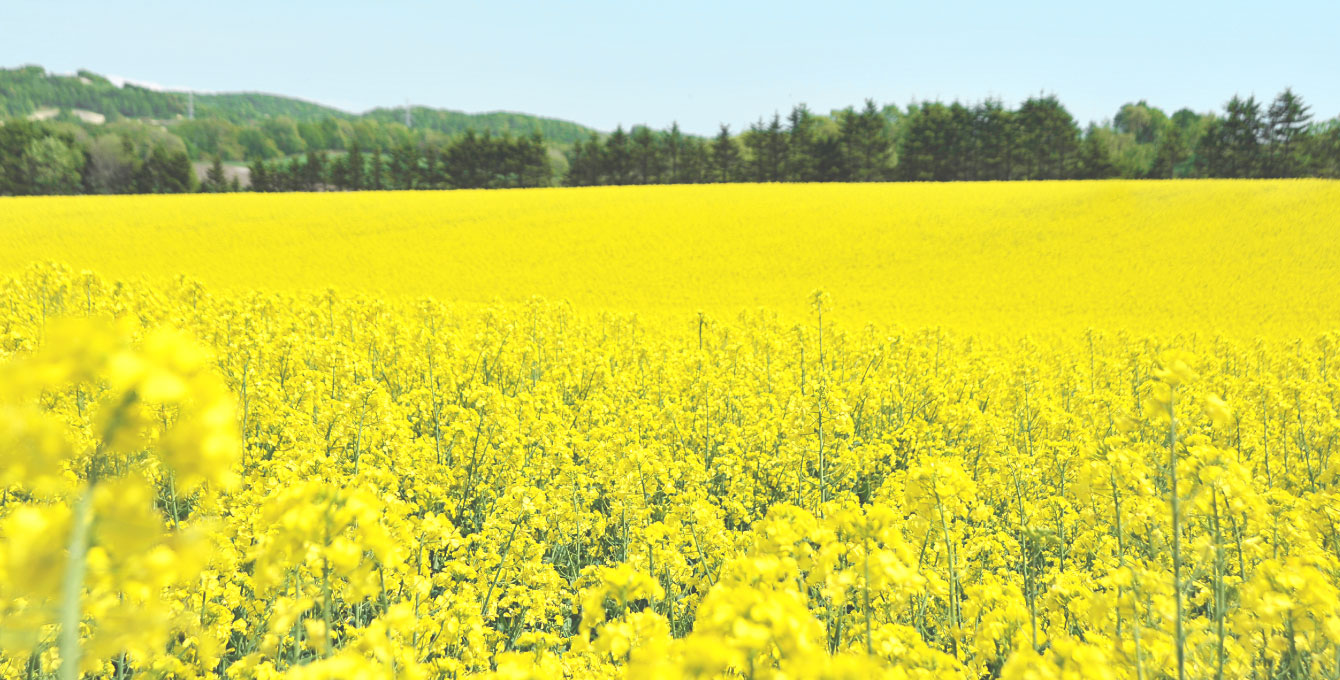 Canola Flower Fields
Continuous hills covered in dainty canola flowers can be seen in Abira. The yellow flowers against the backdrop of the bright blue sky create a striking contrast, and an impressive sight. These fields of canola flowers were originally planted by three farmers in 2010, who formed the "Northern Canola Flower Association." Today there are more growers in the area, and the town can be seen covered in canola flowers everywhere you look.
There are many canola flower products sold in stores here, so be sure to check them out.
Other Nature and Sports Activities
Mt. Anpeizan Ski Area

From the summit of Mt. Anpeizan, stellar views of Mt. Yubari, the Hidaka Mountain Range, and Mt. Tarumae can be seen in the distance. The slopes can accommodate beginner and intermediate skiers, with some courses fit for advanced skiers, so anyone can come and enjoy skiing and snowboarding.

Tokiwa Park Campgrounds

Situated on the eastern side of Abira is Tokiwa Park Campgrounds, blessed with a natural environment where visitors can enjoy picking mountain herbs, observe nature, wild birds and insects, and enjoy other outdoor activities. There is also a tent site, and park golf course, making it the perfect place to unwind and have fun.

Sports Center [Seiko Dome]

Seiko Dome is a sports facility named after the famous speed skater Seiko Hashimoto. The facility houses a heated pool, ice hockey rink, training gym and the "Hashimoto Seiko Memorial Hall," a small area displaying photo panels introducing the history of Seiko Hashimoto's ice-skating career.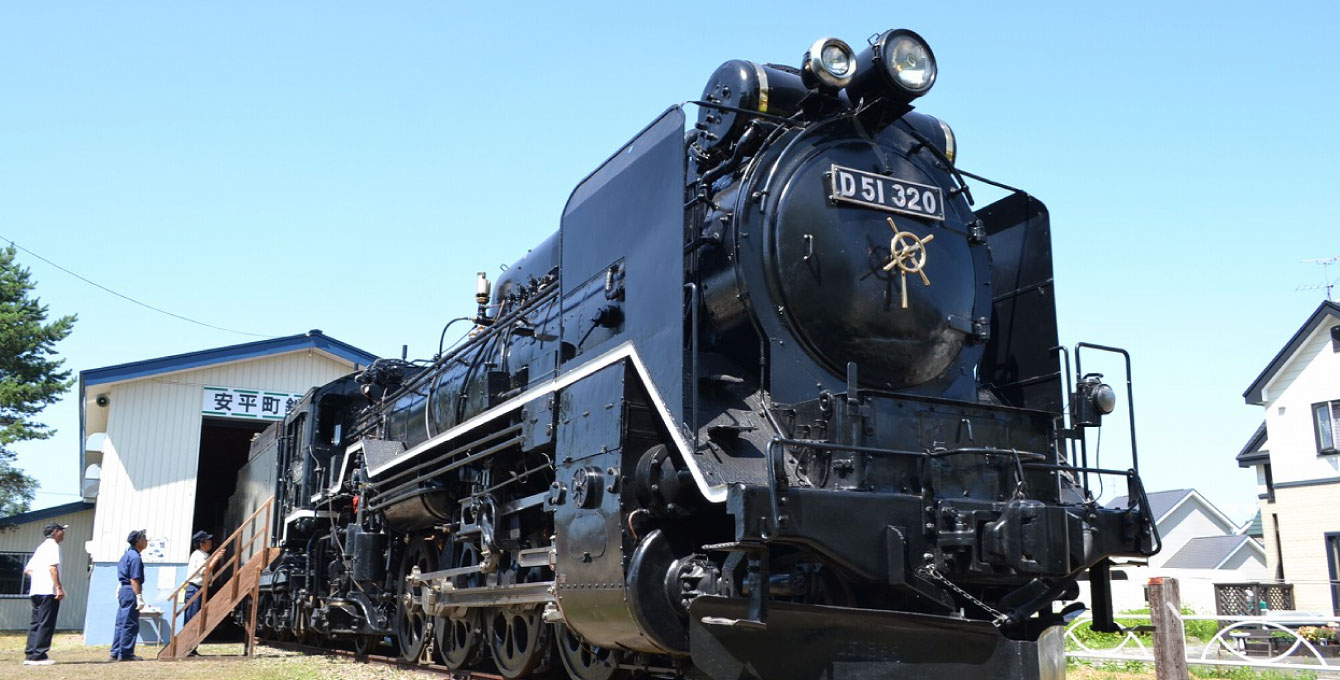 Roadside Station Abira
D51 Station
(Opened April 19, 2019)
A roadside station opened in Abira in spring of 2019.
This roadside station features local agricultural, livestock, and processed foods, and specialty goods. The facility is a hub for information on sightseeing, the history and culture of Abira, and serves as a venue where locals and visitors can interact. Preparations are currently being made toward the establishment of an appealing facility.
Shadai Stallion Station

At the Shadai Stallion Station visitors can view famous light breed race horses such as Spielberg and Kurofune.
*Please check the Shadai Stallion Station website to confirm whether or not the horses will be grazing on the day you visit.

Abira Deer Park

At Abira Deer Park visitors can view cute Ezo sika deer, small animals and birds. In the spring the park is transformed into a colorful wonderland as the skunk cabbages, Sargent cherries, and azaleas bloom at once. In the summer, this nature zone becomes even more magical as the fireflies light up the night sky.

Tsurunoyu Hot Springs

Tsurunoyu Hot Springs, vintage hot springs that opened during the early Meiji period, were discovered when cranes was seen bathing in the spring and healing its wounds. On the premises is a lotus garden, one of the best in Hokkaido, which changes its beautiful appearance with each season. Day-trip bathing is possible, and overnight accommodations are also available.