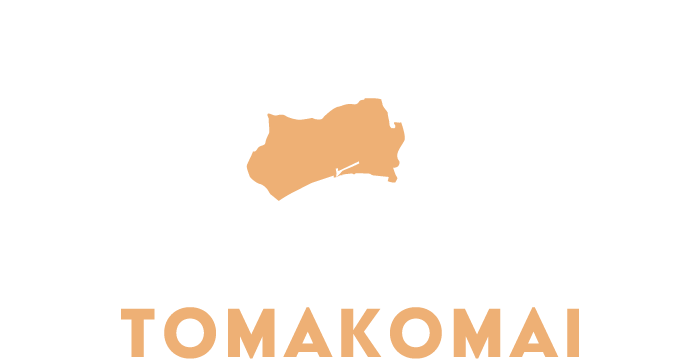 ---
Tomakomai is an industrial hub city that is easily accessible from two gateways that lead to Northern Hokkaido, the Tomakomai Port, and New Chitose Airport. The city is home to Mt. Tarumae and Lake Utonai, which is protected under the Ramsar Convention, and strives to develop as a city that blends in with its rich natural environment.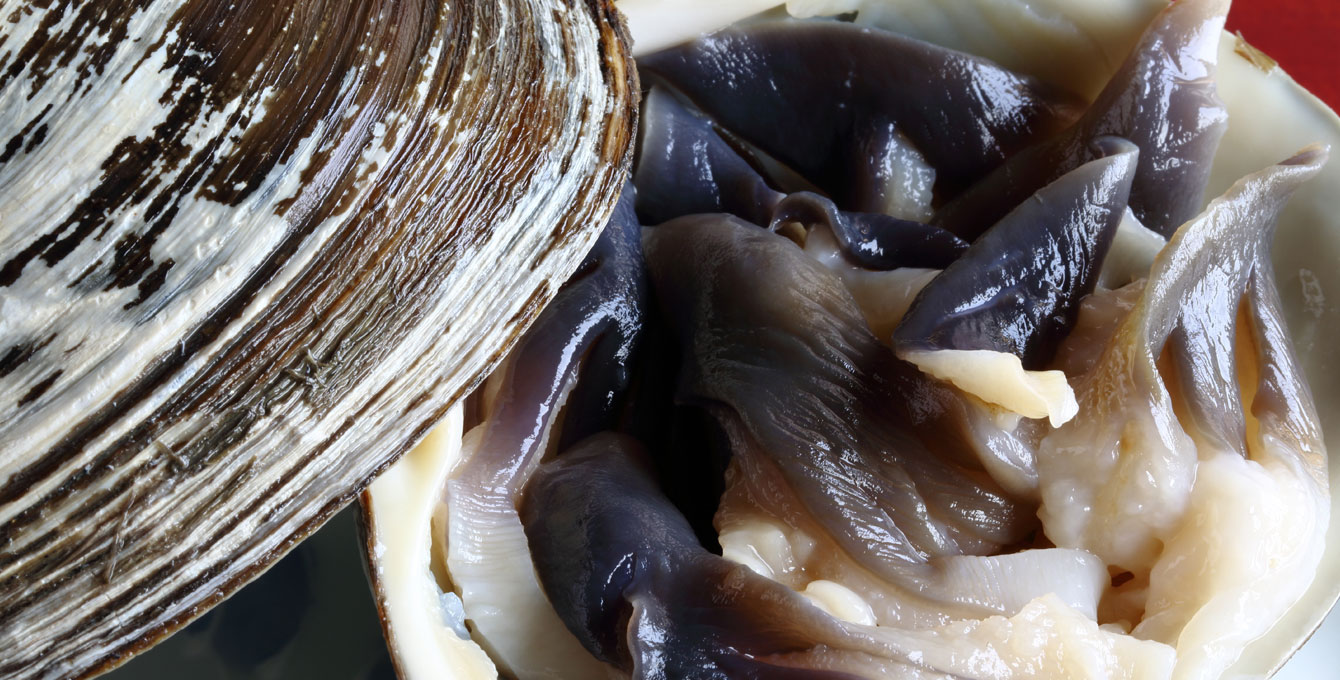 Sakhalin Surf Clams
Tomakomai boasts the largest harvest of Sakhalin surf clams in Japan. The clams inhabit the sea where there is an abundance of plankton, and the sand has a mixture of clay. Among the clams found here, are the black surf clams that have a black shell. These have a higher market value. Sakhalin surf clams in Tomakomai are plump and rich in taste. They are tender and taste sweeter and sweeter with every bite. There are a number of restaurants in the city that serve local dishes made with delicious clams, so be sure to try Tomakomai's specialty clams when you visit.
Gourmet Foods Made with Sakhalin Surf Clams
Surf Clam Curry

Surf Clam curry made with locally-sourced surf clams is a signature food of Tomakomai. Surf Clams are tender even after being cooked, and match perfectly with the sweet and spicy flavor of curry. It might be addictive!

Surf Clam Donburi

A simple but standard dish, where fresh surf clams are sliced raw and placed on a hot bowl of rice. The crunchy texture and sweetness of the clams is out of this world, and very addictive. We highly recommend this dish for those who want to enjoy the true flavor of fresh surf clams.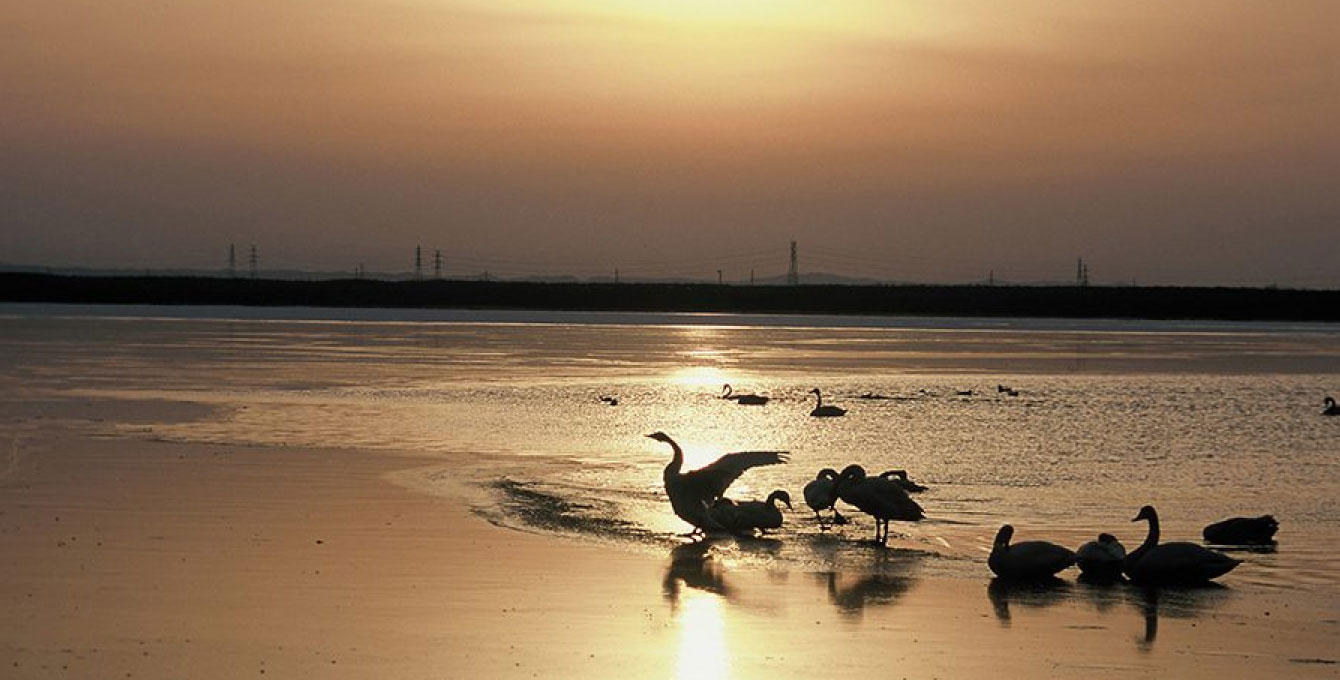 Lake Utonai
Lake Utonai is a freshwater lake located on the eastern tip of Tomakomai. Surrounding the lake are colonies of Manchurian wild rice, reeds, and groves of Japanese alder. Greater white-fronted geese, swans and other migratory birds alight on the lakeside to rest and feed. Lake Utonai was the first to be designated a bird sanctuary by the Japan Birch-watching Society in 1981. In 1991 it became the fourth wetland area in Japan to become a designated wetland under the protection of the Ramsar Convention. There are many ways to enjoy the lake year-round, such as birdwatching, footpaths, opportunities to observe nature, and interacting with nature and wild birds.
A Place to Enjoy the Vast Nature
Mt. Tarumae Gallo (gully)

Crystal-clear streams flow between riverbanks covered in velvet moss. The sparkling sunlight filtering through the trees gives one the assurance that negative ions are present, leaving one feeling as though their heart and soul had been laundered.

Mt. Tarumae

Mt. Tarumae, a landmark of Tomakomai, is a triple volcano, a rarity worldwide and on a clear day the distinct shape of the magma dome can be seen. It is relatively easy to climb, and is enjoyed by climbers and hikers of all ages.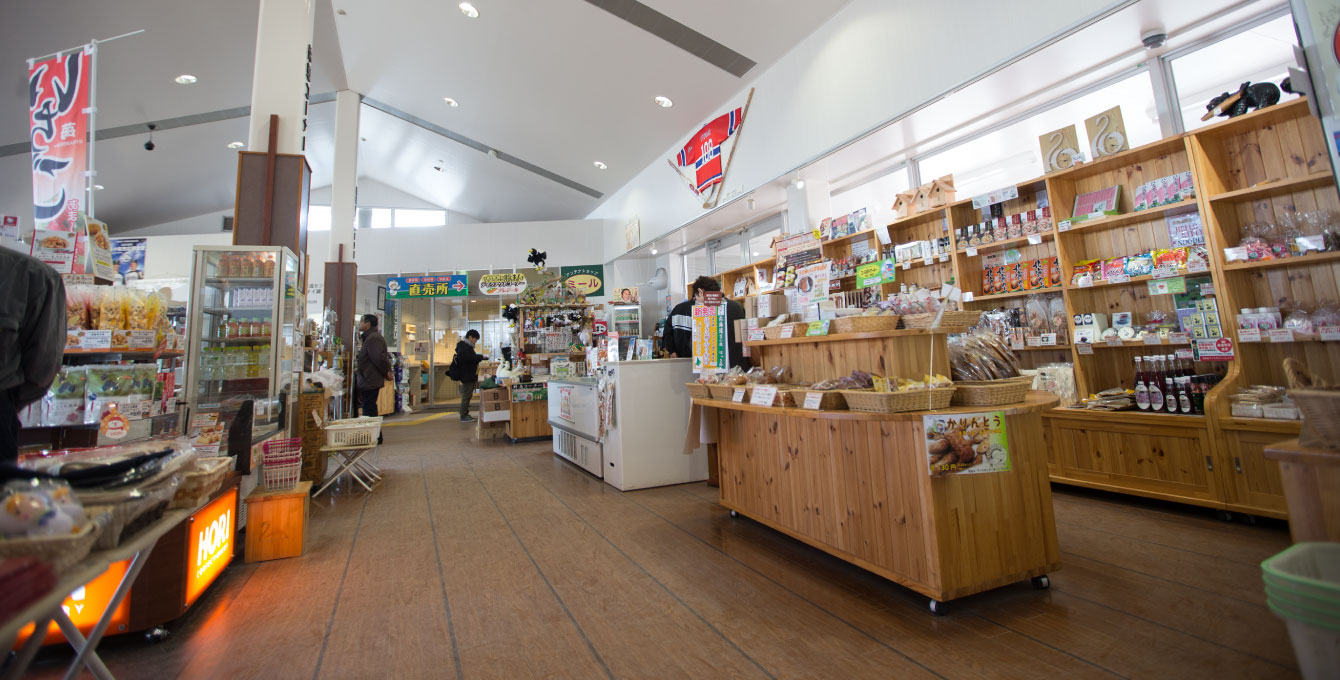 Roadside Station Lake Utonai
Roadside Station Lake Utonai is approximately 1 hour by expressway from Sapporo. The facility houses a produce market where local produce and specialty products are sold, and is the perfect place to shop for souvenirs. There is also an eating space where visitors can enjoy delicious and unique local cuisine. One of the highly recommended foods is the Tomakomai brand pork "B1 Tonchan" pork dumpling. The observatory on site offers a spectacular view of the lakeside, and is a great place for bird-watching and enjoying the scenery.
Puratto Minato Market

Puratto Minato Market is a market close to Tomakomai Port, and sells everything from fresh seafood to local produce. Here you can also enjoy local specialties such as seafood donburi, Sakhalin surf clam curry and more.

Northern Horse Park

Northern Horse Park, a facility created on a theme of "human bonds with horses and land," is spread across an area of 150 thousand square meters. On the vast premises of this natural park, visitors can enjoy interaction with horses. K's Garden which comprises 10 thousand square meters of the park, and the restaurant next to it are highly recommended.